Several members of BCTAC met at our house recently for Bowl-a-Thon prep, ice cream for dinner and movie night! Three members joined via Cisco's WebEx video chat from Alaska, Oregon, and San Francisco. They even hung around long enough to watch Spider-Man.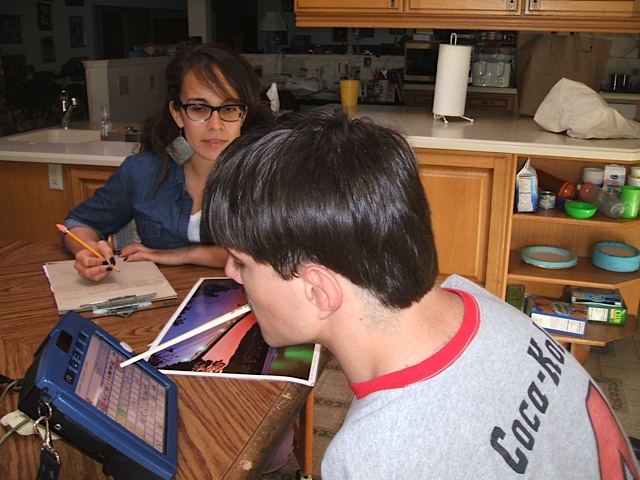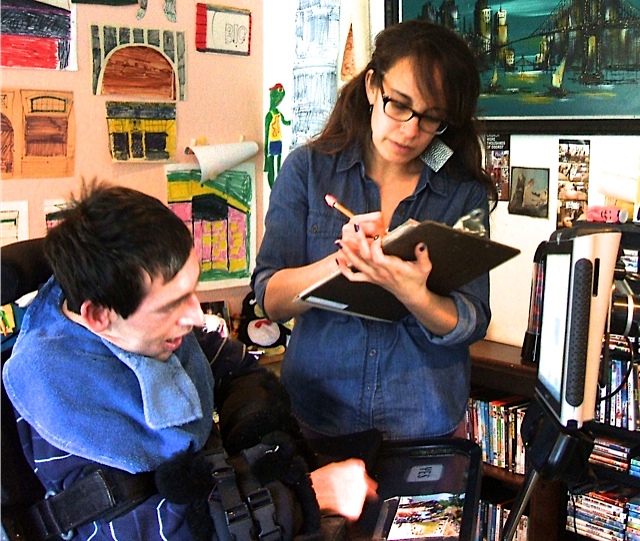 The meeting began with BCTAC members giving orders for the ice cream "dinner".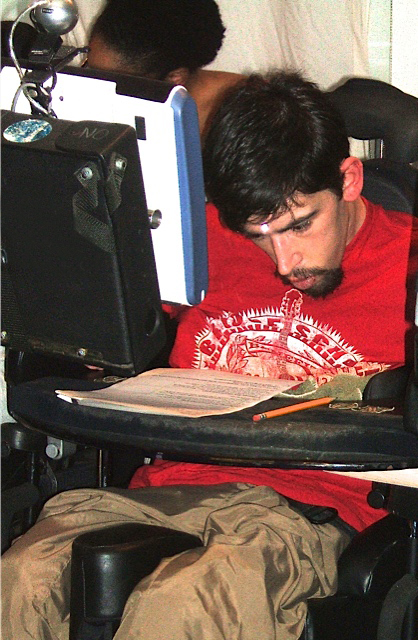 Then, some serious thought about planning for the bowl-a-thon. Here Ben reviews information about schedule and job opportunities at the bowl-a-thon.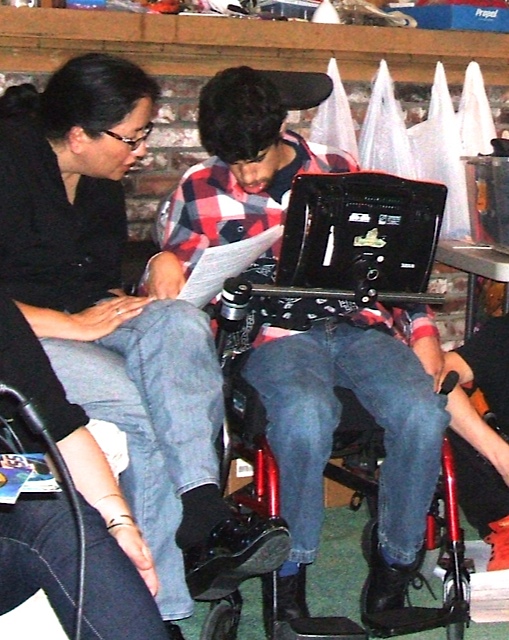 Likewise Karen and Cristian discuss what he would like to have programmed in his PRC ECO – Unity 144 device for the event.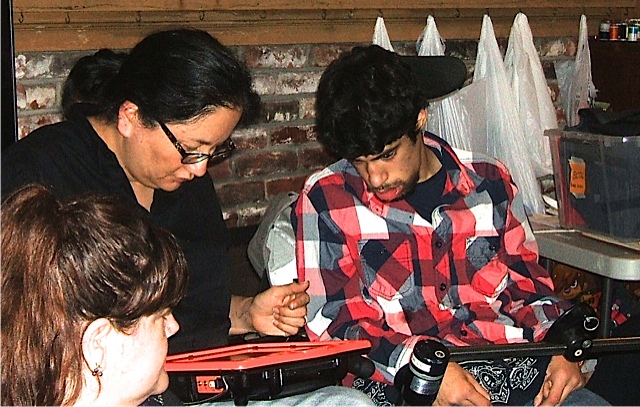 Karen helps program information into Cristian's AAC device.  She is really fast at doing this and I certainly would love to know as much about these devices as she does.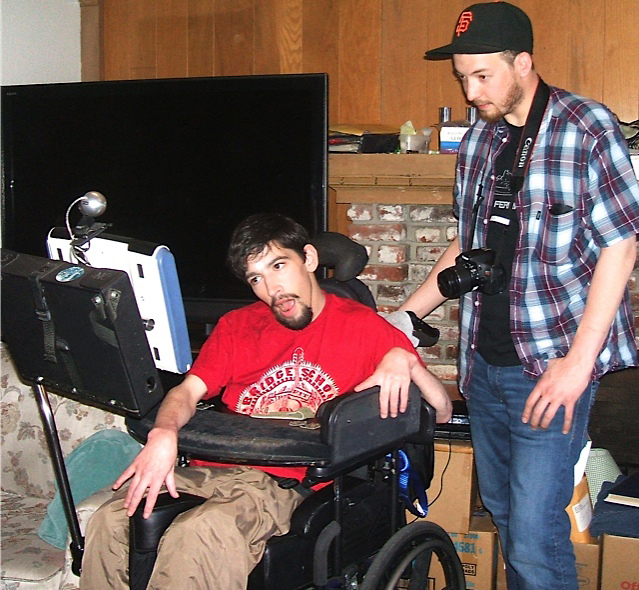 After a loaded brainstorming meeting, it's time to hang out and discuss sports, SF Giants to be exact. I didn't capture any photos of everyone slurping milkshakes or gobbling ice cream sundaes with lots of toppings but it sure made for a deliciously sweet dinner.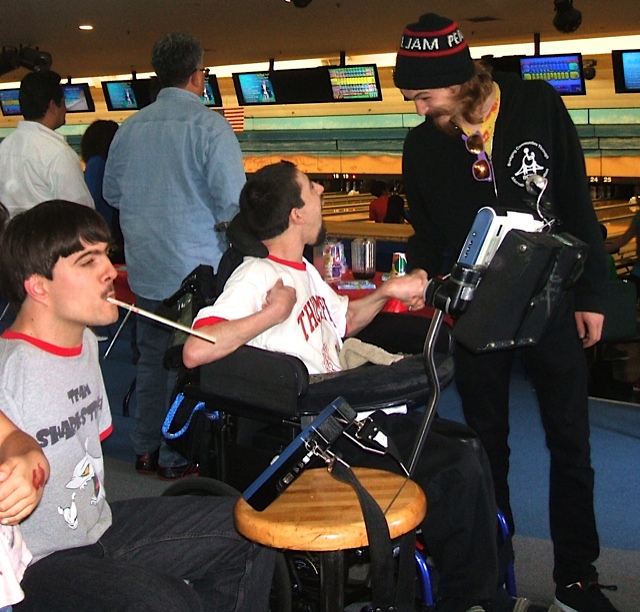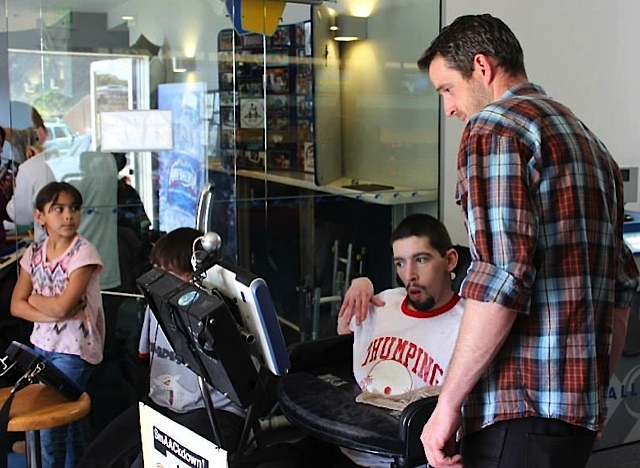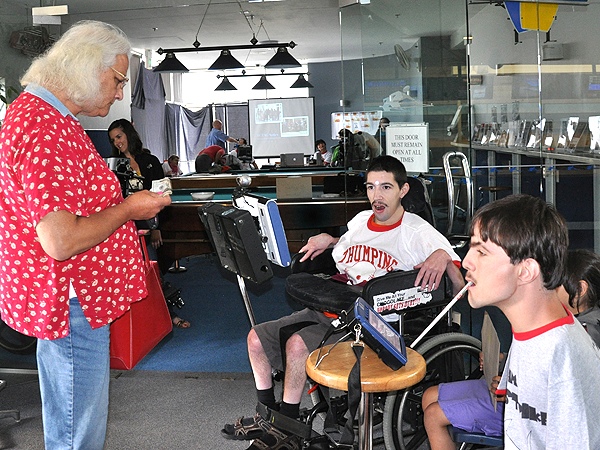 The bowl-a-thon day is here. Ben and Kolya had the job of greeting guests. Ben is using his Tobii Communicator and Kolya is using his PRC Vantage Lite (VT2)  device.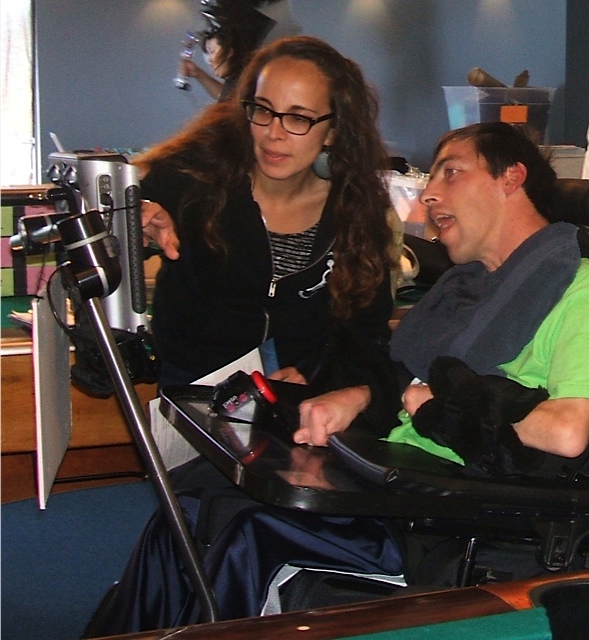 Alan gets a hand with programming some more phrases in his Dynavox.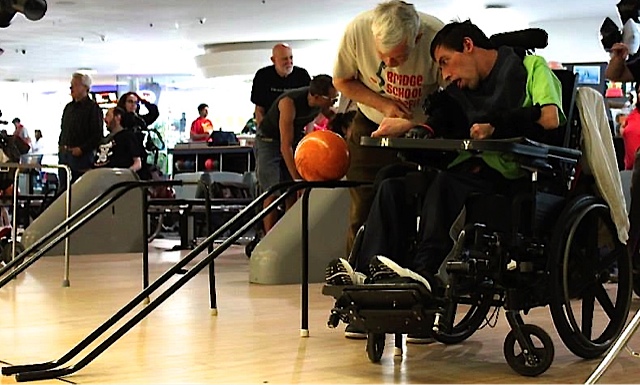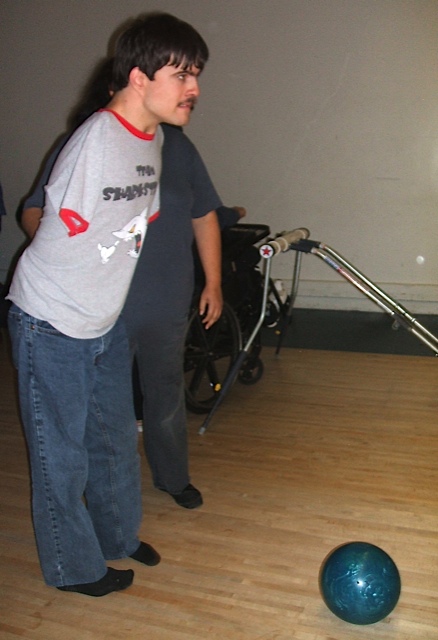 Finally the competition begins with ten lanes at Sea Bowl in Pacifica, CA filled with wheelchairs and bowling ramps. The cheers and taunts filled the place with unbearable vibrations for me but probably deafening noise for others.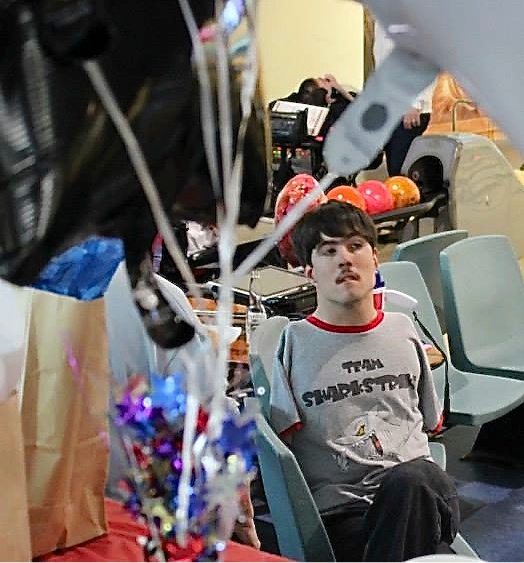 After two competitive games, Kolya takes a rest while he waits for others to finish their game.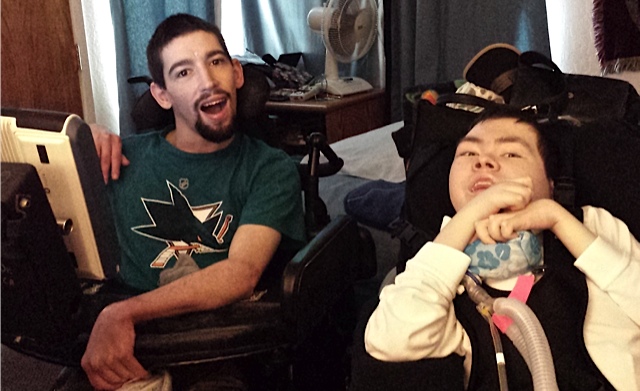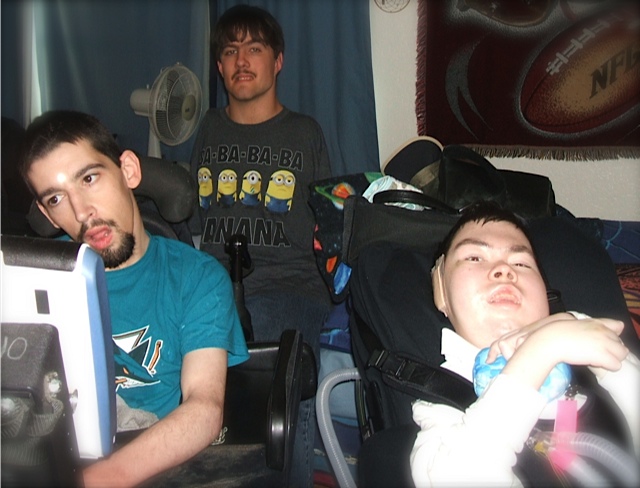 One bowler, Patrick, came all the way from Alaska. He doubled up his trip and had some surgery done at Stanford Medical Center after the bowl-a-thon. Once he was discharged and before returning home, his family came by the house to hang out with his AAC friends. Here he is in Ben's room as they visit.
We have been fortunate to host several gatherings at our house: BBQ and swim party, holiday parties, several meetings, and hopefully more fun events in the future. All meetings have been accessible to those who can't attend in person via technology.
BCTAC is an active group of young adults who raise funds to help support their activities throughout the year. You can still make donations if you wish. Be sure to check out their site at The Bridge School.org.