I thought you might like an update on blossoms of March becoming fruits of June. I've been picking plums and apricots and storing in refrigerator drawers as if there is no tomorrow. The trees are loaded this year.
Pears and apples will not be ready until the end of summer and fall.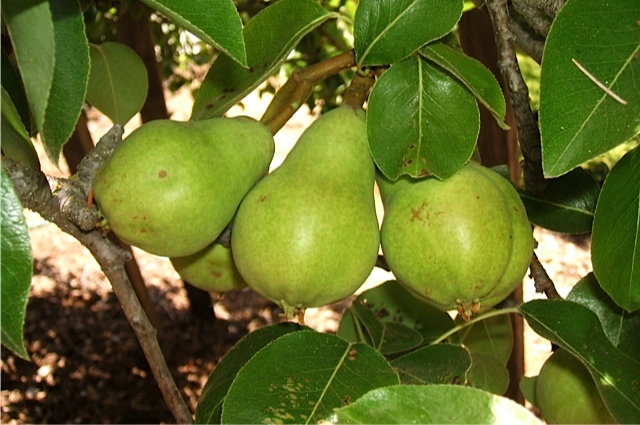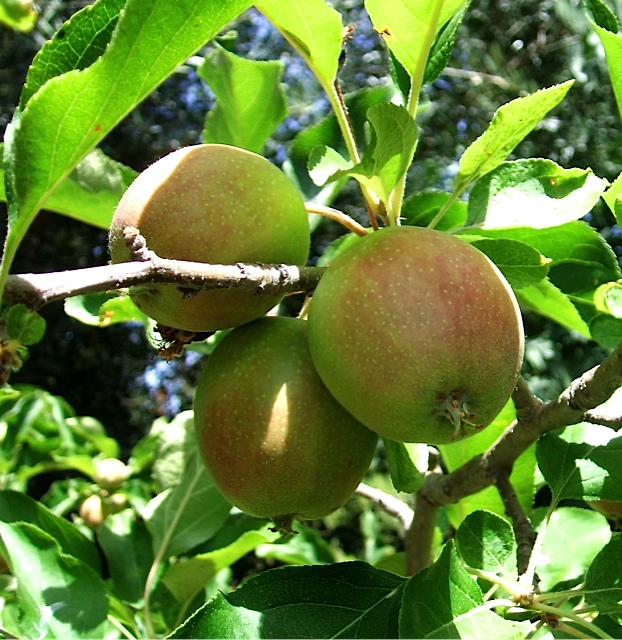 Sometimes we don't pick all the artichokes and they produce beautiful purple flowers.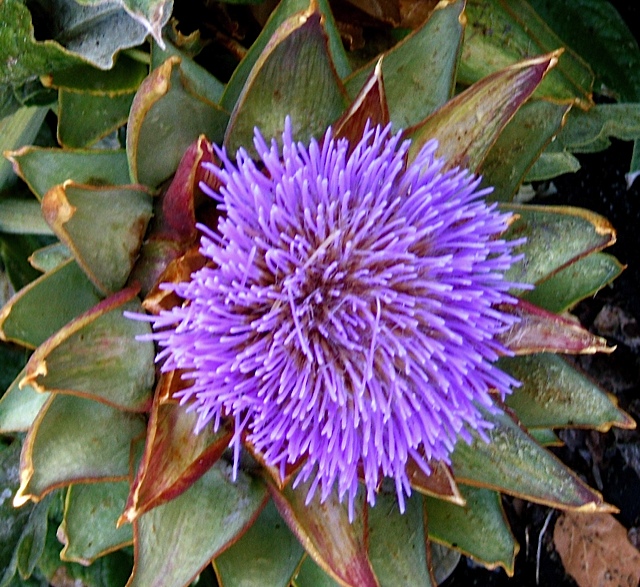 Sergei has had wonderful success with his onion bed and just pulled the first onion of the summer.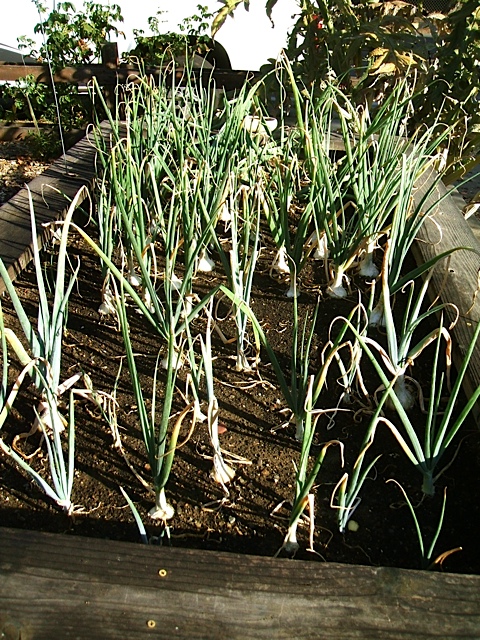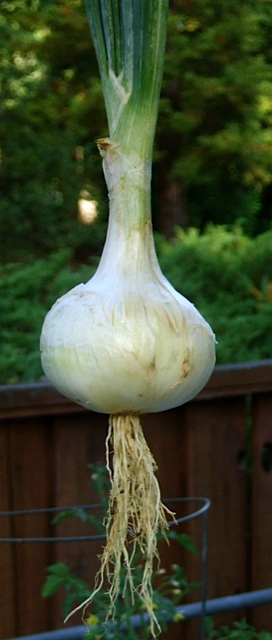 However, I've had more frustration than success with my garden. The rabbits have enjoyed the bright yellow blossoms, squirrels have left numerous trails from meals of apricots, and gophers must have delighted in the sweetness of my zucchini roots.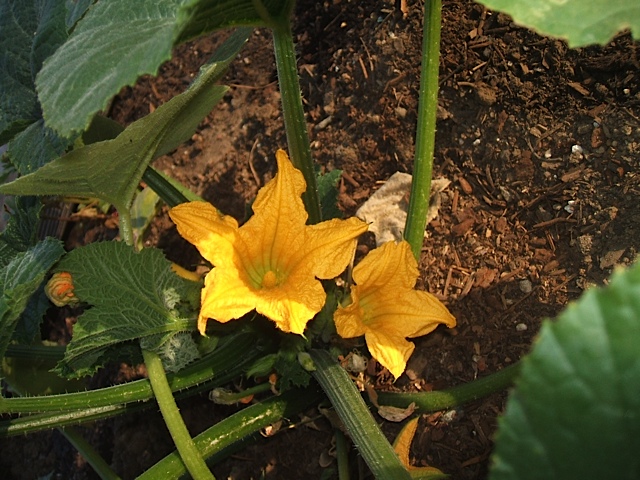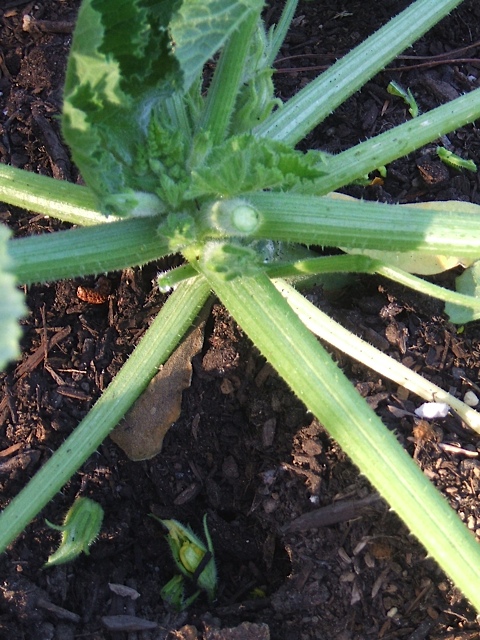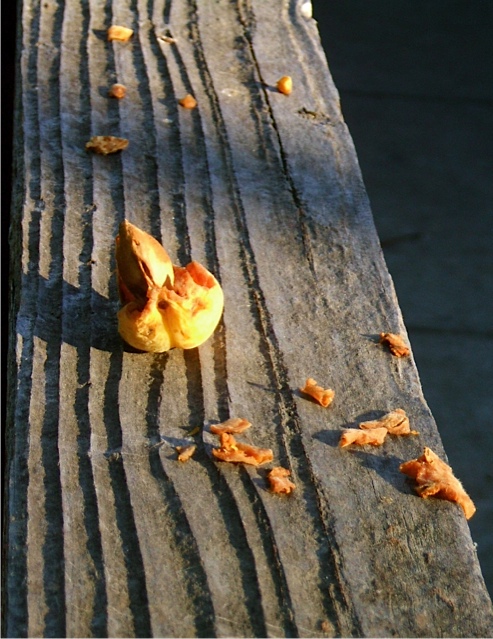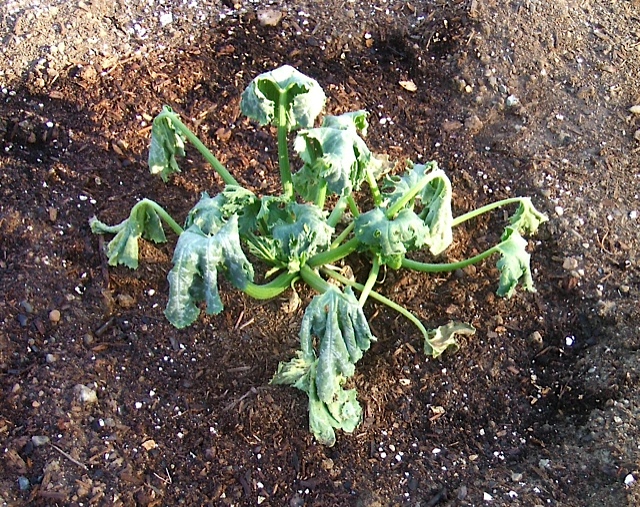 This reminds me of a poem my mother wrote several years ago that I would like to share with you.
LITTLE GRAY BUNNY
Little gray bunny with cottontail white,
Why did you eat my petunias last night?
If petunia salad's your choice, if you please,
Why eat just flowers and not touch the leaves?
My neighbor's pansies you nibble and then,
You bit each pansy face off at the stem.
Our flowers are here to see ~ not to eat!
We didn't plant them as your special treat.
Tonight, little bunny, you'll have to go eat
Your flowerbed salad on some other street.
You may feel hurt and unwelcome, no doubt,
For we made a fence for keeping you out.
Little gray bunny, we love you a bunch.
Come visit us often, but please not for lunch!
~ Mildred Aiken