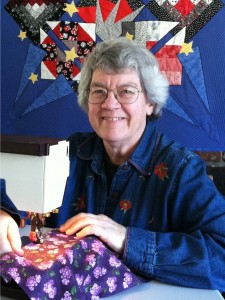 I was raised in the small, rural community of Duke Center, Pennsylvania. My parents, who were music teachers, finally realized I had a severe hearing loss when I was about seven years old. Regardless of having such a loss, I excelled in music. I sang in choirs and played solo French horn throughout junior-senior high school and college. I am certain that having this musical background assisted with my speech development to the point where many people never suspected I was not able to hear most of the speech sounds. This is both a blessing and a curse.
I was a lifeguard at the local community pool during the summer, taught swimming classes and babysat. I enjoyed being with children even though I struggled to understand what they had to say.
After I graduated from high school, I left my home community to attend Salem College in West Virginia where I majored in Elementary Education. During my senior year, I realized it would be fruitless to practice teach in a regular public school classroom because what residual hearing I had was now close to nothing and comprehending speech of children wasn't a skill I felt comfortable with. Once  this occurred to me, I pursued to fulfill my student teaching requirements at the school for the deaf. It was there that I found inner peace with the children I taught but was also concerned about some of the children who were passed through the foster care system.
After much contemplation, I moved forward with the plan to adopt a child who was deaf. My experience with fostering a deaf teen and then adopting a baby who was deaf and also severely involved with cerebral palsy, lead me on my life-long journey of parenting twenty-seven boys over the past 36 years.
My sons arrived in my home with a variety of challenges: cerebral palsy, congenital amputees, deafness, low vision, emotionally disturbed, autism, and the list continues.
In addition to raising these young boys into manhood, I continued to teach in the classroom for 13 years as well as teaching beginning ASL classes. I've had a small sign language group, Singing Hands, which performs in nursing facilities and retirement communities. I sew and sell my handmade items as I continue to provide a home for seven of my sons.